Episode #45 It is time to Move off the Dance Floor in Education with Meg Durham
Dec 21, 2022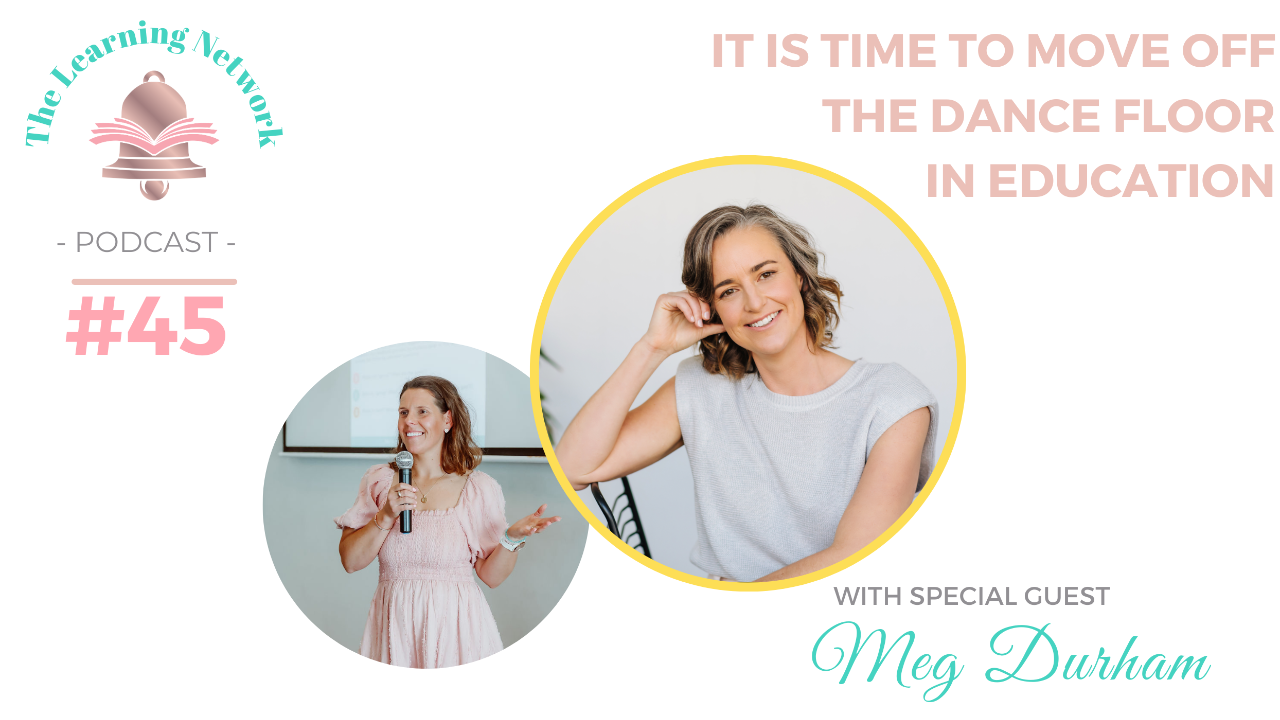 In this episode of The Learning Network Podcast, a podcast for educators, teachers, entrepreneurs and Community and Family Studies students, I am joined by a very special guest, Megan Durham, who shares with us what we can do to protect our time, our energy and our wellbeing.
If you've followed me for a while you would know that time, energy and wellbeing is the core of The Learning Network, so when Megan I connected, I knew instantly that I wanted her on the podcast.
This episode is really awesome if you're feeling the pinch of this time of the year or you're nervous about the year to come, which I know is the case for many of my Community and Family Studies teachers. If you listen along, you are going to come away from today's episode with so many strategies, tips, hints and wellbeing related things that you can action straight away and I know you're going to really enjoy Meg's analogies!
So listen along and grab the show notes at thelearnnet.com/44 to take the first steps towards unlocking your business potential!